Meryl Silverburgh Cosplay Commission
The aspect of this costume that is needed is the shirt, the similar colored material that covers the wrist area to the elbows and the headband. The armor pads on the shoulders (the bulges on the shoulders, most evident in picture 4) are needed and not any other armor or equipment. The material for the shirt and forearm should be as close in color to picture 6 and outer rim of 7 and should be spandex. Also the length of the shirt should be able to cover the mid section of the torso to the hips and be able to be tucked into the pants to prevent showing any skin on the mid-drift. To me the untrained observer, it appears that the colors of materials are picture 6 for the light color and outer rim of picture 7 spandex. Overall I would like the item with shoulder armor. The following pictures are provided for reference.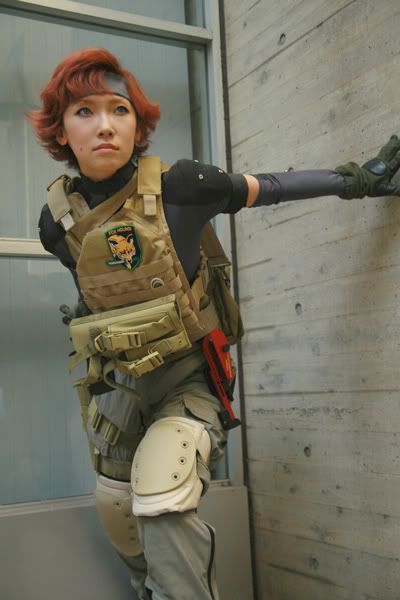 PICTURE 1


This image clearly shows the bulges for the shoulder armor and how far the forearm material extends up the arm to just past the elbow, as a separate piece. As a reminder this material needs to be spandex as to be skin tight. Also the gloves as stated above are not needed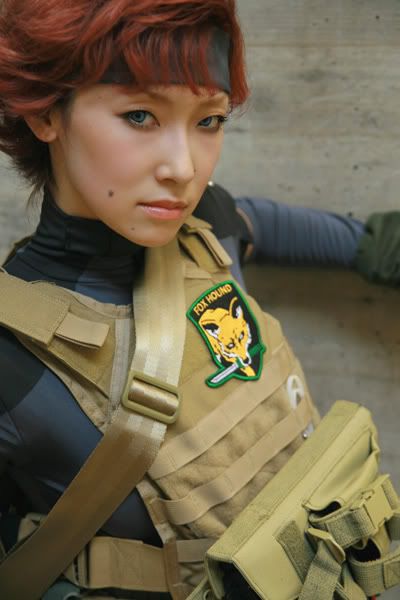 PICTURE 2


This image shows the collar and shoulders (which have visible solid armor) having the dark color in picture 7. Also where on a uniform epaulets would go as being the darker material in picture 7

PICTURE 3


This image shows the headband that is needed and needs to be in the color illustrated in picture 7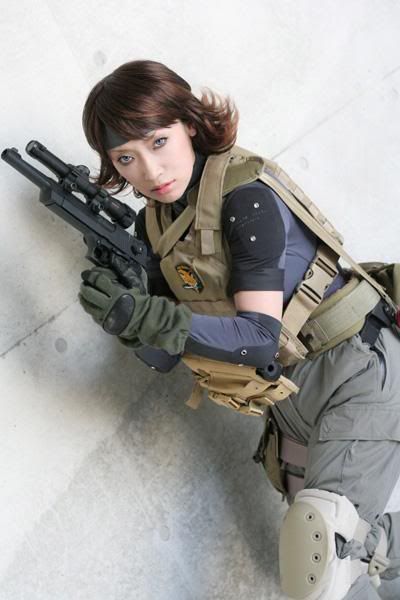 PICTURE 4


This picture shows that the forearm piece is half the lighter color and half the other darker color. The lighter color shown in picture 6 is to be on the inner wrist area (as if your palms sere facing towards your body) and the outer half (where the face of a watch would be) including the elbow) needs to be the the color indicated in picture 7. Also this piece needs to be spandex as to be skin tight, if further details are needed regarding the measurements of this area please contact me as i would not mind.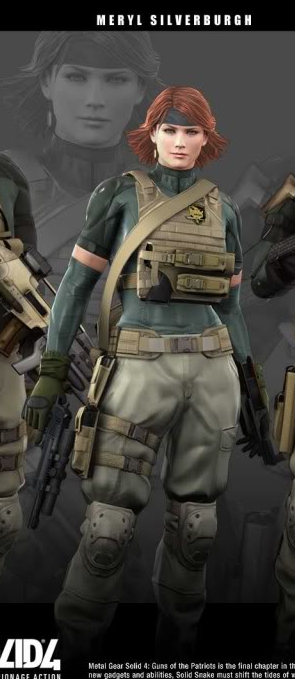 PICTURE 5


This image illustrates a broader picture of the shoulder armor
PICTURE 6
PICTURE 7